DALKEITH and WW1
         "On the trail of Poppies" – Honouring our own
presented by the Dalkeith Historical Society (DHS) in the best of local tradition
 Thursday September 10 to Sunday September 13, 2015
1835.1841 & 18 Dalkeith Road, Dalkeith
All generations welcome!
ACTIVITIES
Thursday 10 from 4 pm : Exhibits , Gary Carpenter performs
 Friday 11 from 7 pm  : Entertaining the Troops: Ashley MacLeod & Co.
Saturday 12 from 10 am to 4 pm  :   Family /Education Day-for all

Sunday 13- from noon: Memorial Garden Ceremony. Afternoon Tea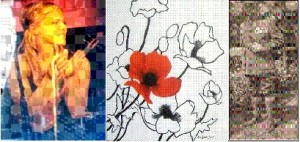 DHS wishes to acknowledge support from Canada Heritage, North
Glengarry Township, Scotiabank and people like you.
TICKETS, DETAILS, INFO and UPDATES: see Local papers or check this site
1.613.874.2514/www.dalkeithhistory.com/1.613.874.9994
 [wppa type="slide" album="26″ align="center"]Any comment[/wppa]