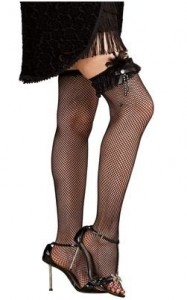 IT'S CLASSY CABARET TIME
WHERE: 1841 Dalkeith Road
WHEN: Friday August 23, 2013
TIME: Door open at 4:00P.M.
COST: $20.00 per person (children $5 @ door)
TICKETS: SCOTIA BANK, Alexandria (hwy. 34&43) / "AT THE DOOR"
To make arrangements for tickets or to reserve Cabaret Tables call:
1-613-874-2514(Frances)
1-613-525-5155(Clara)
1-613-874-2337(Helen)
1-613-675-4404(Jacques)
PROMOTIONS: SCOTIABANK
Alexandria – July 17, 2013 – 10 am 


Dunvegan – July 21, 2013 – 11 am to 4 pm
DHS will be OUT & ABOUT. Look for us. Come say hello
ALCOHOL: BYOB. A soft drink bar will be open on site. PARKING: Lots of free off road parking
THEME: This is a black and white fun themed event. Feel free to dress the part. Time to come & have some fun, folks. Gents get out that top hat and cane. Ladies go for it, strut your stuff. Whether Young, old, single, group-DHS invites you to a fun evening-its going to be a sizzling hot summer Cabaret.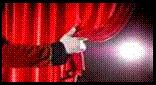 Times are approximate only
DOORS OPEN@4
CLASSY CABARET PUNCH / DOOR PRIZES / MEET & GREET
GARY CARPENTER
(impersonating Dean Martin, Frank Sinatra, Buddy Holly etc.)
(from a local journalist ….."I must say people love his music")
FRIDGE FULL of EMPTIES
(YOUR FAVOURITE BAND singing YOUR FAVOURITE SONGS)
Mark, Nelson & Paul
PLEASURES of the TABLE: FOOD: 4-D CATERING
(Shirley Dashney) Buffet Dinner starting 5:00 ish
(B-B-Q CHICKEN with choice of 4 SALADS, DESSERT, TEA & COFFEE)
ZUMBA-(an after dinner exercise experience with Louise Stephenson)
CLOSING ACT- REJEAN LAFRANCE SINGERS doing CABARET songs from Maurice Chevalier & Liza Minnelli etc.
FAREWELL/GOOD-BYE/THANK YOU
www.dalkeithhistory.com
"Come to the Cabaret, Come to the Cabaret Right this way folks Your table is waiting"